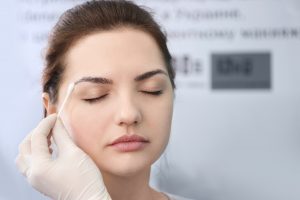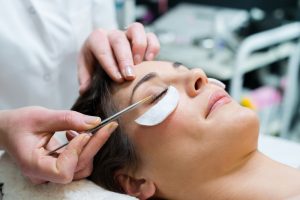 Undefined brows and nearly invisible lashes can make it difficult to accentuate the natural beauty and shape of your eyes. Those with pale or light colored brows and lashes often find that tinting these lighter areas adds depth to their face. Brow and lash tinting can create the right frame for your face without looking artificial; especially if tinted a natural tone that is in the same color family as your skin and hair tones.
Your Brows and Lashes
Brow and Lash Tinting is just like having one's hair dyed. Dye is carefully applied to the brow and lashes, making the brows and lashes appear fuller and thicker and draw more attention to the eye area.
We welcome you to schedule a brow or lash tinting appointment, or to find out about the other cosmetic enhancement offerings in our office including Lash Extensions and Ear Piercing.