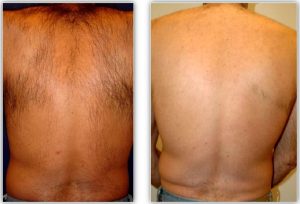 Removing unwanted body hair every few days with shaving, waxing and plucking can be bothersome and results aren't always perfect. Other hair removal options, such as depilatories or electrolysis can be unpleasant, painful and time consuming.  We offer effective and FDA approved laser hair removal options.
Laser Hair Removal Basics
Most parts of the body can be treated for unwanted hair with laser hair removal. With a single targeted exposure to a laser beam of light, large numbers of hair follicles can be treated to remove the targeted hair. The focused light is used to selectively target melanin (pigment) inside the hair follicle, generating energy in the form of heat at the root of the hair, and destroying the hair without damaging the skin.  While laser hair removal results aren't considered permanent, laser hair removal is long-lasting and for many people the treatments last for months and even years.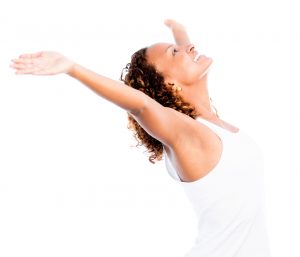 Our Diode laser equipment, part of the Spectrum Laser Machine, is the gold standard and is considered state-of-the-art technology. Our team of licensed aestheticians and certified laser specialists have received extensive training and possess years of experience in the field of laser treatments. This ensures that you receive excellent service and results.
Your experience in our office will always be one in which customer and patient care is our number one priority. With our experience and laser options, we are confident in our ability to personalize your treatment based on your specific hair and skin color and provide long-lasting and satisfying results. This type of hair removal is generally NOT effective on white, blond or grey hairs and only works on pigmented hairs.
Please be in touch with any questions or to schedule your laser hair removal appointment, or to discuss other hair removal options that may be right for you.